DHL's Future of Work survey states that 9 in 10 workers believe technology has been helpful to their role the past five years, and 9 in 10 workers feel positive about technology improving their role in the next 10 years. In this blog post, Lonni Kieffer, Co-Founder, Customer Success at SmartCert, shares top tech trends and challenges, as well as data-driven perspectives for the fastener industry as we move into what some consider the fourth industrial revolution, Industry 4.0.
"There's a lot of talk about Industry 4.0 – this focus on technology. These tools and resources can impact every facet of the business. It can be intimidating and overwhelming deciding how to get started and what will make the biggest impact, but there are no wrong answers. Today's offerings are all built for building stronger businesses," Lonni explains.
The Time for Digital Transformation is Now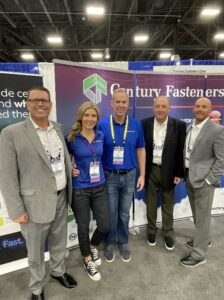 While these past few years have been challenging and continue to have their adversities, Lonni considers the upside for what technology means to manufacturers and distributors. Digital transformation has launched many fastener companies into an accelerated era where outdated processes and procedures are being replaced with things like ecommerce, automation, and digital documentation. These advances make it very apparent which companies are adopting a strategy for their digital future and who are resistant to change. Lonni has found that those companies who embrace digital transformation see positive results in their workflow efficiencies and productivity, allowing the team:
More time to handle their core job responsibilities,
To create space for attention to detail,
Strengthen key relationships,
Reevaluate and negotiate renewals,
Find alternate suppliers,
And get well positioned for the future.
To incorporate an effective top-down approach to technology, leadership must communicate the values, like the ones mentioned above, on a personal level. Managers should focus on how technological advances expand skillsets, promote growth, and provides resiliency for employees as companies transition to new processes.
While frontline workers don't always appreciate improvements to the bottom line the same way business owners and leadership do, they will be conscious of the how it can build their skill set and empower and prepare them for what's ahead when it comes to technology.
On the other hand, those companies who are resistant to change find themselves falling behind competitively in relation to others in the fastener industry. Lonni agrees that while it may appear intimidating or overwhelming, there are some key winning technological advances that business owners can't ignore or shy away from,
"I think streamlining processes with digital automation is probably the big winner as far as technological advances go. Within that realm, artificial intelligence enables companies to make the most out of data and cut down inaccuracies, cloud-based platforms support remote workers, machine learning boost inventory management and forecasting, and the Internet of Things (IoT) provides enhanced connectedness, visibility, and insights to optimize processes."
When you see data that shows growth in ecommerce, marketplaces and log-in portals outpacing all U.S. manufacturing and distributor sales, you can clearly grasp the shift in customers' expectations. Customers are aligning their buying preferences with how they prefer to shop – in an efficient and convenient way. Lonni mentioned that SmartCert sees many companies beginning the shift to paperless for certs and documentation; this is saving their customers a lot of manual steps in processing and scanning paperwork,
"For those in the trenches with these repetitive tasks, technology can make a huge impact on what can be accomplished in a given day, reduces the challenges of missing paperwork that can hold up payments and processes, and is effective at retention of key staff in a time when many companies are suffering with labor shortages."
The Big Winner in the Race for Technology Advancement: Digital Automation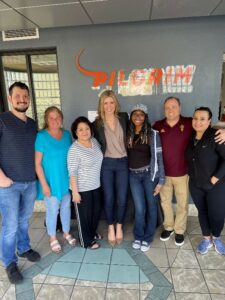 Taking a look at an area that Lonni is passionate about, automation; The International Society of Automation (ISA) defines this technique as "the creation and application of technology to monitor and control the production and delivery of products and services," and goes on to say that automation includes many critical systems, components and job functions.
Lonni breaks down the main benefits of workflow automation for the fastener industry into these 8 key advantages:
Creates more time to focus on high-value tasks that drive the bottom line.
Removes manual, repetitive processes that are prone to error and particularly dreaded and painful to your team.
Retains your best talent and attract the next generation of the workforce who prioritize smart technology and forward-thinking companies.
Builds resiliency in your business and embrace a digital future.
Differentiates your business from the competition by improving processes with vendors and customers.
Helps you stand out in the industry as a leader in innovation.
Enables you to work smarter, not harder – embrace change and move beyond the status quo.
Saves money. There is incredible ROI in many tools today that empower teams to accomplish higher quality outputs at a faster rate.
Lonni also shared a variety of ways fastener companies can identify and prioritize untapped efficiencies in their workflows:
Business owners should be asking themselves and their leadership teams "Where can we save time and money, i.e., work smarter?" to ensure they are staying agile and responsive in an unpredictable time for the industry.
Despite the extremely competitive nature of the fastener industry, it is also a community of friends who are ready to lend their experiences and insight. Lonni recommends asking those you trust who may be ahead of you in innovating for their input and thoughts, talking to your ERP provider, or attending conferences, like the International Fastener Expo, to gather understanding of the options and opportunities available to you as you get started.
She also mentions one of the most common starting points to reduce manual processes and the amount of paper used is to start requesting digital documents from your suppliers and vendors and transitioning your customers to receive digital certs and documents. Lonni finds this is where tools built for the industry by the industry come in handy as they are in tune with the specific needs of businesses today, effective in their purpose and universal to meet everyone where they are at.
"There isn't a universal pathway to a digital future but empowering each department head to detail their current process, research the tools available and present recommendations to streamline and automate steps is an effective starting point."
It's All About the People
Lonni shares that nearly all companies and employees alike, see technology improving their skills, productivity, and results, "When companies embrace learning and growing as part of their culture, they will be effective in retaining their talent and attracting the next generation workforce."
When asked what she loves most about the fastener industry, Lonni says that while it may sound cliché, its most definitely the people that make up this professional community. "The fact that competitors come together at regional conferences as friends, that it's as easy to talk to a CEO as it is an engineer or warehouse manager. It's awesome to feel that accessibility everywhere I go, with every company I talk to."
She continues to highlight the precision and dedication of the people who make up the fastener industry, saying, "When I can work directly with those who build bridges and airplanes and satellites and medical devices – all the things we take for granted and don't spend a minute thinking about how it was manufactured and assembled – I feel incredibly fortunate. All are brilliant, committed and love the industry and their role in it."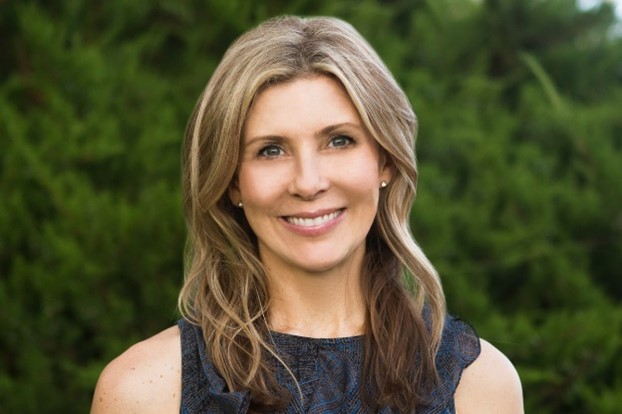 About Lonni Kieffer:
Lonni's career began in marketing and account management working for advertising agencies and most recently a global media corporation where she worked in consumer analysis and marketing strategy.
She translated her passion and expertise in educating, supporting and empowering people and businesses to make data-driven decisions that fuel growth to the fastener industry in 2021.
Lonni leads the customer success team and works with businesses in automating processes to support more efficient cert management and stronger collaboration and relationships with vendors and customers. Her commitment to meeting everyone where they are at and building trust and confidence with the tools and resources needed to embrace change has helped build the SmartCert community.
Lonni lives in Gilbert, Arizona, with her husband, co-founder Lyndon Lattie, and their three daughters.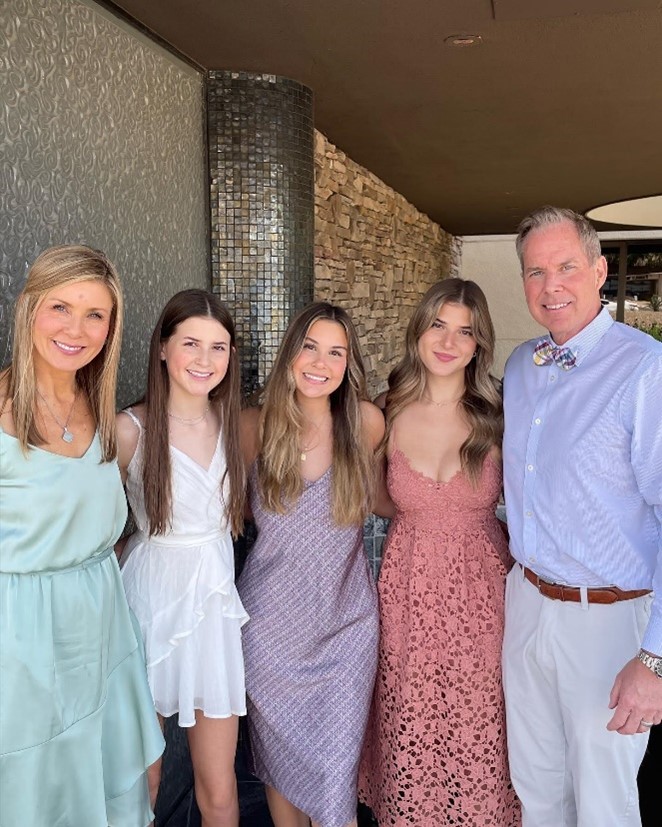 About SmartCert® by Aramid: SmartCert is a universal platform that automates inbound and outbound certs and documentation. SmartCert helps businesses eliminate missing paperwork, streamline internal processes, and reduce customer requests. To learn more, visit https://www.smartcert.tech/.