International Fastener Expo is the largest and most established gathering of the fastener industry in North America and 69% of exhibitors say it is the "must-exhibit at" event. Why? Because they know it is the #1 show in North America where customers and prospects come to see you, the supplier. At the International Fastener Expo, suppliers like yourself will find qualified eager attendees looking for new sources and solutions to a myriad of manufacturing and fastening applications. All in one place. No other fastener expo can deliver the type of qualified audience that the International Fastener Expo does every year.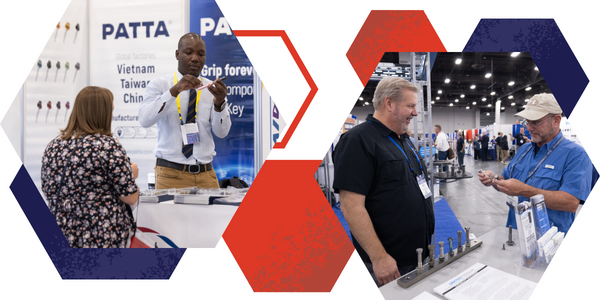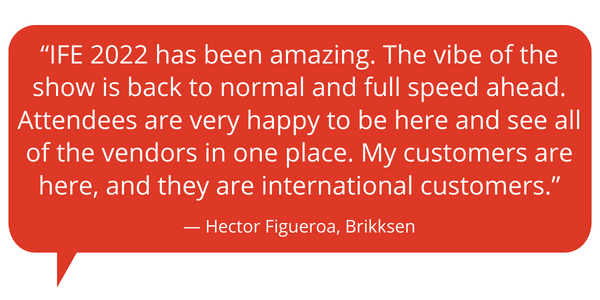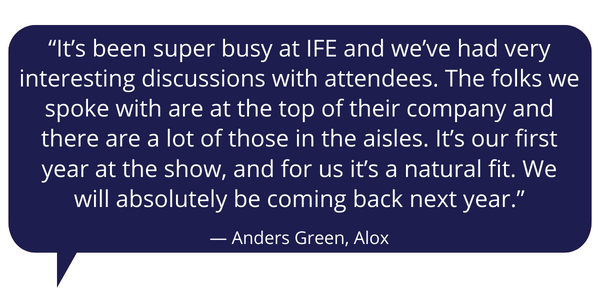 Who Should Exhibit?
Manufacturers of Fasteners and Fastener Related Products
Manufacturers/Suppliers of Industrial Products Including Plant Maintenance, Safety, Installation Tools, Services and more
Assembly and Installation Systems and Tools
Inspection Testing and Packaging Machinery
Fastener Production Machinery, Tool & Die and Supplies
Fastener Technology
Software
Logistics
Attendee Information:
80% attendees were distributors or manufacturers of fasteners and other products
49% attendees were executive management or buyers/sourcing
Professionals from 37 different countries attended IFE in 2022
SourceGlobal at IFE
As part of the largest fastener, mill supply, tooling and machinery trade show, International Fastener Expo, SourceGlobal is a dedicated sourcing area where U.S. distributors, importers, and sourcing professionals can meet face-to-face with hundreds of international factories without leaving the states. Why travel the globe when International Fastener Expo provides a dedicated sourcing marketplace for you? There is no better place to source for new suppliers and products and make the best buying decisions for your business.
Expand your gateway to the U.S. Markets: Meet thousands of U.S. distributors who are actively looking to source new products and build new relationships with international factories. You'll expand your international reach and meet new buyers each year.
The power of the International Fastener Expo: SourceGlobal has the power of the largest fastener, mill supply and machinery tooling behind it. Held in Las Vegas, the International Fastener Expo has over 5,000+ attendees from 30 countries from the fastener, construction, aerospace, military, electronic, and automotive industry—all looking to find new products and suppliers. Our aggressive marketing campaign will target more distributors than any other shows.  Exhibit here and expose your products lines to thousands of loyal buyers.
Top Sourcing Countries include: China, India, Hong Kong, Taiwan, European Territory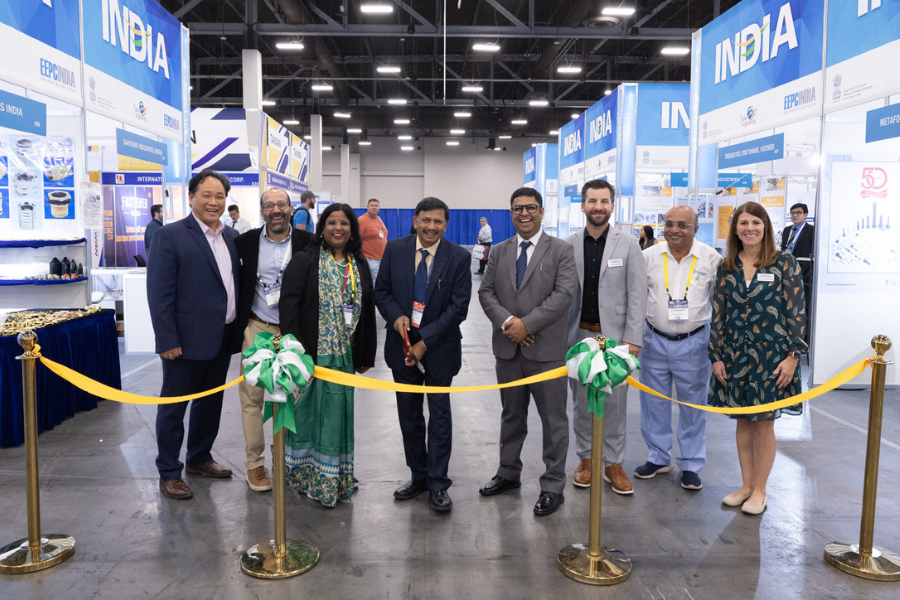 Need more information about the show?
Read the IFE 2023 Exhibitor Prospectus here.
For additional questions and to book your booth, reach out to one of our sales associates.