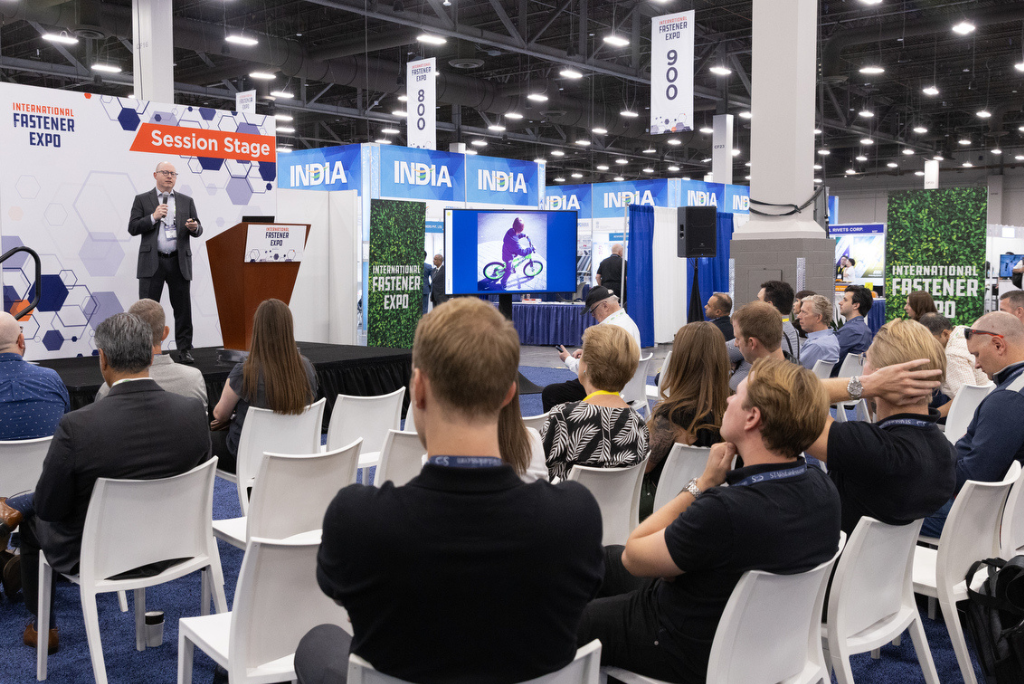 Speaker Submissions for IFE 2023 will Open March 6, 2023!

Thank you for your interest in being a speaker at the 2023 International Fastener Expo. Since 1981, International Fastener Expo has connected manufacturers and master distributors of fasteners, precision formed parts, fastener machinery & tooling and other related products and services with distributors and sales agents in the distribution chain.
Attendees from around the world will gather October 9 – 11, 2023 at Mandalay Bay in Las Vegas for a robust show floor experience and educational conference program. We're calling on industry thought leaders and experts to share insights, skilled knowledge, and practical strategies.
Are you ready to deliver #IFE2023 attendees interactive industry trends, technology, and technical tracks? If so, we invite you to submit a speaker proposal below to join our speaking faculty.
The deadline to submit a proposal is Monday, May 1, 2023.
What We Are Looking For & Suggested Topics
IFE 2023 is on the hunt for new, innovative, and fresh topics to add to our Conference lineup! We are looking for sessions built around both technical expertise as well as the most up-to-date data, trends, technologies, and proven approaches to help fastener professionals expand their knowledge and solve challenges in the industry. Suggested topics include:
Applications
Business Operations
Distribution
Health and Safety, Environment and Sustainability
Inventory Control and Management
People and Leadership (HR, Culture, DEI, Talent Acquisition, Training and Development, etc.)
Production
Regulations, Trades and Tariff Policies
Sales and Marketing, E-Commerce/Digital Retailing
Sourcing
Supply Chain
Technology (Trends in 3D Technology, Integrating Artificial Intelligence, Cybersecurity)
Tooling and Machinery
All topics must be strictly educational and provide actionable ideas. Promotional content related to an individual's product, company, and/or services violates the conference's "no-pitch" policy.
What's Included with an IFE Speaking Engagement
If selected as an IFE 2023 speaker, you will receive one (1) complimentary badge, your name published on promotional material, website, and program and recognition as a leader in the fastener industry.
Please note that this speaking engagement is a non-paid event. Speakers will not be paid an honorarium or reimbursed for expenses.
For questions, please contact Madeline Kinney