SESSIONS ON THE SHOW FLOOR
The sessions at International Fastener Expo 2024 have not been finalized. See below for the sessions from IFE 2023. Video recordings of the sessions are available in the IFE Match platform here.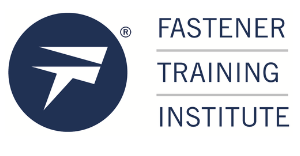 8:30AM – 4:30PM
Fastener Fundamentals – The Nuts and Bolts for Fastener Professionals
Carmen Vertullo, Founder, Carver Engineering
In partnership with Fastener Training Institute, this one-day class will bring the basics of fasteners and beyond to industry professionals at the 2023 International Fastener Expo. This class includes the best of Fastener Training Institute's Fastener Basic Training and Certified Specialist Training™ programs.
Carmen Vertullo has been teaching Fastener Training Institute programs and many others for over 20 years – and he has taught it all! This class is full of his favorite topics and must-knows for every fastener professional and is interactive with learning exercises, case studies, and valuable take-home resources.
CURRICULUM INCLUDES:
Types and applications of various threaded and non-threaded fasteners
Fastener standards organizations
Your fastener technical library
Basics of fastener materials
Plating, coatings, and corrosion prevention for fasteners
Best methods for properly tightening fasteners – there's more to tension than torque
Dealing with fastener customer complaints – from small screws to structural bolts
Fastener failure investigation – what you need to know to sleep at night
Ten things every fastener supplier can do to add value, reduce risk, and increase profits in the fastener supply transaction.
Registration required, reserve your seat.
8:30AM – 9:30AM
Keynote Presentation: The Future of Manufacturing: Technology and Workforce
Jake Hall, The Manufacturing Millennial
The industry is changing. Boomers are retiring from manufacturing, companies are scrambling to fill production demands, keep equipment running, and automate their organizations and processes. As a whole, we must work together to engage with the general public to change misconceptions of manufacturing and drive awareness to new solutions such as digitization, automation, and robotics. In this keynote, we will highlight how manufacturers are finding success in:
Leveraging automation in new ways to support manufacturers.
Adapting new types of automation from Industry 4.0
Engage the new workforce to attract and retain younger generations.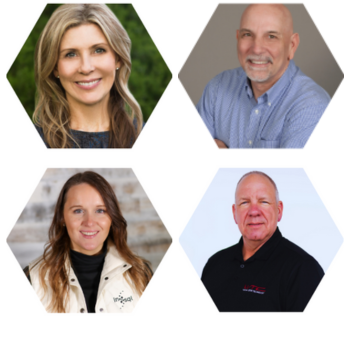 10:15AM – 11:00AM
Panel Discussion: Reducing Risk, Building Resilience and Adapting to Change in the Fastener Industry
Moderated by Lonni Kieffer, Co-Founder, Customer Success, SmartCert
Panelists include Carmen Vertullo, Founder, Carver Engineering; Kristy Irungaray, Senior Logistics Manager, INxSQL; Will Snyder, Co-Founder, WTC Services
In this session, we will explore strategies for identifying and mitigating risk, as well as best practices for building resilience and adapting to changing circumstances. We'll also discuss how emerging technologies and trends may impact risk management in manufacturing and distribution.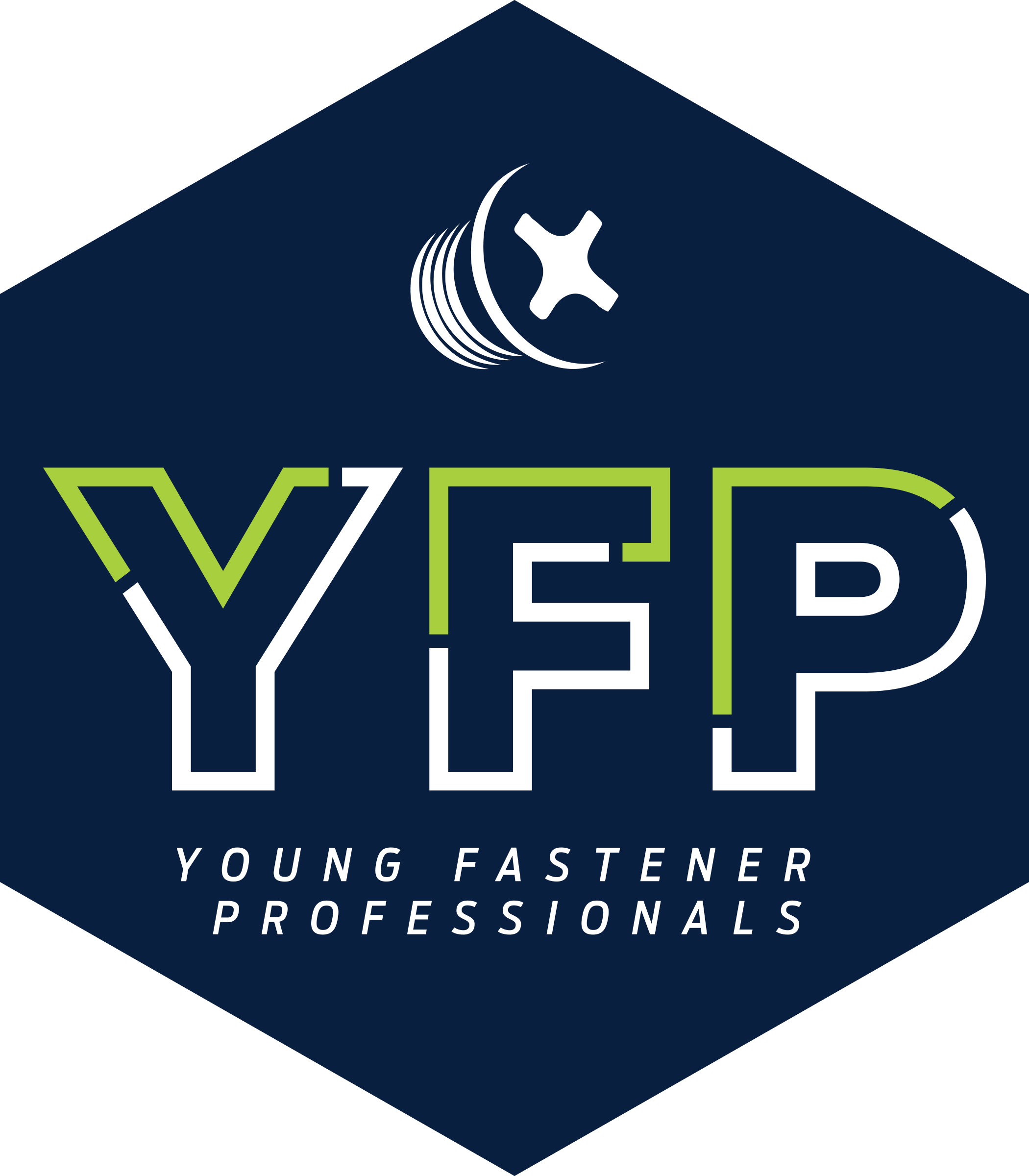 11:15AM – 11:45AM
The Importance of Mentorship
Moderated by Zech Williams, YFP Board Member and Commodity Manager for Wurth Revcar Fasteners
Panelists:
Kelly Charles, Vice President Sales, Sems and Specials
Michael White Jr., Regional Manager, Brighton Best International
Nihar Sinha, President, Ameristeel Fastener
Join us for an engaging and insightful panel discussion on "The Importance of Mentorship," where esteemed Mentor and Mentee participants from the NFDA/YFP Mentorship Program will come together to speak on the transformative power of mentorship. This thought-provoking session will delve into the invaluable role of mentors in shaping lives, fostering skills, and propelling success. Our panelists will share their thoughts on empowering the next generation, promoting inclusivity and diversity, and shaping ethical leaders. The session will conclude with an interactive Q&A, providing attendees with an opportunity to engage directly with the panelists.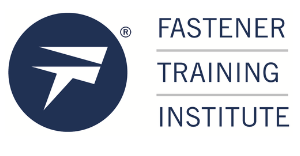 11:20AM – 11:40AM
Fireside Chat: Ask Me Anything with FTI Instructors
Bring your questions and get ready to learn from the experts in this Ask Me Anything Fireside Chat session with Fastener Training Institute instructors. Hosted in the IFE Lounge in the Exhibit Hall.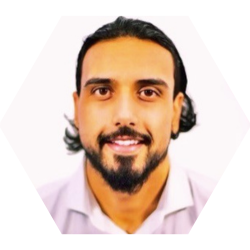 1:30PM – 1:50PM
Fireside Chat: People, Processes & Tech: Navigating the Human Side of Digital Transformation
Neet Gill, Plex by Rockwell Automation
Join us for an enlightening Fireside Chat where we explore the human element of digital transformation and organizational change management within the Manufacturing industry. This session aims to shed light on the often-overlooked human complexities, including resistance to change, knowledge gaps, and the strain of upskilling in a rapidly evolving technological landscape. Get ready to uncover the secret to harmonizing people and technology for a seamless digital transition.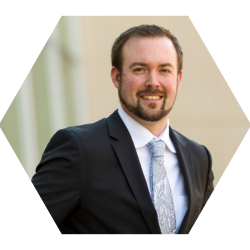 2:00PM – 2:30PM
Embracing Rivet Nut Technologies
Adam Pratt, President, Sherex Fastening Solutions
An automotive tier in Michigan installing aluminum frames for a large electric vehicle truck manufacturer was facing problems on the assembly line with round body rivet nuts spinning out in its frames. Over half of the installations were spinning out when brackets were installed with high torque values. With 36 installations points combined in both rails, the OEM had a decision to make: Spend six-figures to redesign the application to accommodate a hex hole and switch to a full hex or half hex rivet nut or move to a costlier method of fastener or installation.
Sherex had a solution, but would the tier embrace it after the current solution wasn't holding up? This presentation takes you through the steps Sherex, its distributor, and the OEM took to resolve the issue, how the supplier won its trust with the assembler, and how two new solutions helped save the tier money and keep the line moving.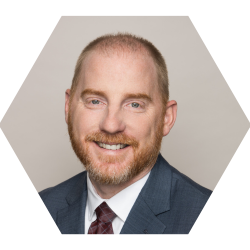 9:45AM – 10:15AM
Near-Shore and On-Shore Sourcing Strategies for OEMs and Distributors
Daniel Harms, CEO, Americas, Optimas Solutions
Today's manufacturers are facing both common and uncommon challenges when it comes to sourcing fasteners for their products.
Geopolitical events over the last three years have exposed the vulnerabilities of offshoring exclusively. What's resulted is a re-thinking of best practices around regionalization and near-shore and on-shore sourcing, which is fast becoming a consequential movement to better support manufacturing.
UBS Bank examined the re-shoring trend when it polled more than 1,600 executives earlier this year. According to their research note published on March 2, 2023, many senior executives in different sectors intended to move parts of the supply chain closer to home — 78% in Europe, 70% in the U.S. and 54% in China plan to do so.
OEMs and suppliers are responding; however, many are challenged by exactly how they pivot to this new approach and what it takes to get it done.
In this session, Optimas will discuss near-shore and on-shore sourcing strategies for OEMs and distributors and lay out the benefits of this new movement. Daniel Harms, CEO, Americas, Optimas Solutions also will cover key elements of near-shoring and on-shoring, including:
The advantages to manufacturers/OEMs and suppliers considering re-shoring
Best practices to re-shore your fastener supply chain and how combining sourcing and direct manufacturing can complement each other
Key benefits to near-shoring and on-shoring, particularly with securing the supply chain, reducing costs, and eliminating disruptions
Harms will wrap up the session discussing why working with re-shoring partners makes sense and the benefits they can offer OEMs. A Q&A session with the audience will conclude the presentation and discussion.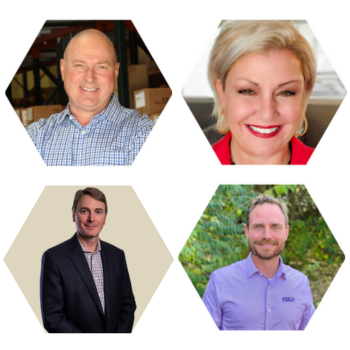 10:30AM – 11:00AM
Panel Discussion: Succession in the Fastener World
Moderated by Gary Cravens, President, Advance Components
Panelists include Heidi Volltrauer, COO, President of Marketing Volt Plastics; Jon Queenin, COO, Specialty Bolt; Adam Derry, President, Field Fastener
Join this informative panel discussion, where attendees will gain a comprehensive understanding of the process and importance of planning for business succession. Led by industry business managers with personal experience in developing transition strategies, this presentation will explore the steps involved in a successful transition and provide attendees with practical strategies to ensure a smooth transfer of ownership.
Participants will learn the key factors that drive successful business succession planning, including understanding the different types of succession plans, how to identify and groom potential successors, and the importance of effective communication among stakeholders. Through real-life examples, participants will gain valuable insights into the potential pitfalls of inadequate planning and learn how to avoid common mistakes, providing attendees with a solid foundation for developing a comprehensive and effective succession plan.
At the end of the session, participants will leave with a clearer understanding of the critical components of a successful business succession plan and a roadmap for implementing these strategies within their own organizations. Don't miss this opportunity to gain the knowledge and tools necessary to ensure the future success of your business!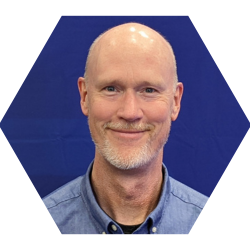 11:15AM – 12:00PM
Three Sci-Fi Technologies That Are Ready for Distributors Now
Anders Green, Founder, ALOX ERP
The distribution landscape is changing rapidly, driven by the rise of new technologies such as 3D computing, AI, and sensing. These technologies are enabling new ways to design, manufacture, and deliver products to customers, with the potential to improve efficiency, reduce costs, and create new customer experiences.
This session will explore how these technologies are being used to transform the distribution industry. We will discuss examples of how 3D computing is being used to design products, AI is being used to optimize supply chains, and sensing is being used to track products in real time. We will also discuss the challenges and opportunities associated with these technologies, and how they are likely to impact the future of distribution.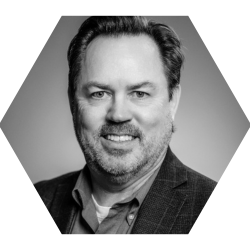 11:20AM – 11:40AM
Fireside Chat: Cloud Considerations for Fastener Distributors
Todd Daubenberger, Senior Director – Sales and Strategic Alliances, EPICOR
Fastener Distributors are increasingly looking for ways to advance their business via technology, but at the same time concerned over the also increasing threats. Join for a discussion about how to leverage Cloud technology as part of their digital transformation while maintaining or increasing security via their ERP system.
Learning objectives:
1) How can the Cloud help my company's digital transformation?
2) How can the Cloud help protect my company from cyber attacks?
3) What else should be considered for a modern Cloud-based ERP system?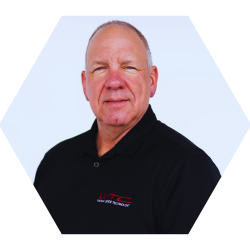 1:15PM – 1:45PM
Cyber Security – The NEW normal has CHANGED!
Will Snyder, Co-Founder, WTC Services
Cyber security has become a legitimate business in other countries.  Their sole purpose for being in business is to hijack business networks for Ransome.  We will review the 6 key points to keeping your fastener business secure and keeping you off the radar of the criminals.  The landscape for cyber security is constantly changing to adapt to new threats and we will make sure you are aware of the new technologies and how simple they are to adopt.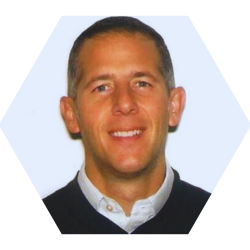 1:30PM – 1:50PM
Fireside Chat: Trends in Fastener Finishings
Andrew Pfeifer, Business Manager – Corrosion Protection, ATOTECH USA LLC.
This Fireside Chat session will explore various fastener finishes and which ones would be most appropriate for each application.  Each industry has different requirements, which can utilize Phosphate, Zinc, Zinc Nickel or Zinc Flake.  We will also cover hybrid systems (combining Plating with Dip-Spin to achieve higher performance).