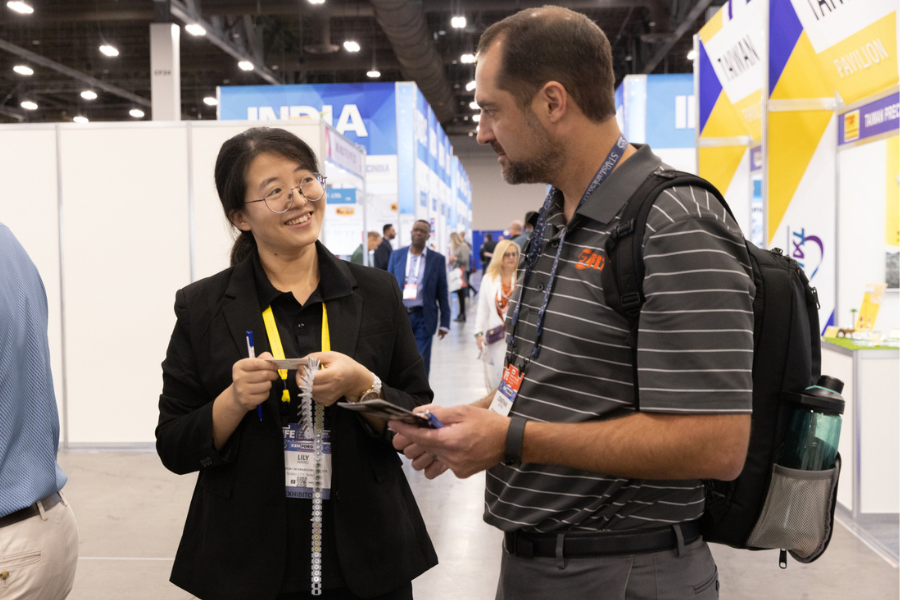 Each year, thousands of attendees from 30+ countries visit the International Fastener Expo in Las Vegas, Nevada, USA to network and find new products and suppliers.
77% of attendees agree that the International Fastener Expo is a "must-attend" event. Why? Because the International Fastener Expo is the most comprehensive B2B trade show that draws together the entire Fastener industry from around the world. It is the largest event for every type of fastener, machinery/tooling, and other industrial related products in North America. Attendees and suppliers come to network, build new relationships, nurture current relationships, and ultimately do business.
Registration for IFE 2023 will open in June, 2023.
Top Reasons to Attend
Discover the latest products and solutions on the market
Build new relationships and reconnect with peers
Learn about trends and the newest technologies being used in the industry from experts
Meet with current suppliers and new ones
IFE caters to the ENTIRE supply chain
…and much more!
Who Should Attend?
Fastener Importers
Distributors and Master Distributors of Related Industry Products (machinery, tooling, software, packaging, safety, production, aerospace, MRO, construction, precision formed parts, VMI, military, installation tools)
Independent Sales Rep of Fasteners and Related Industry Products
Engineers
Top Industries Attending Companies Serve
Industrial
Construction
Automotive
Assembly & Production
Truck & Bus
Former Attendee Companies