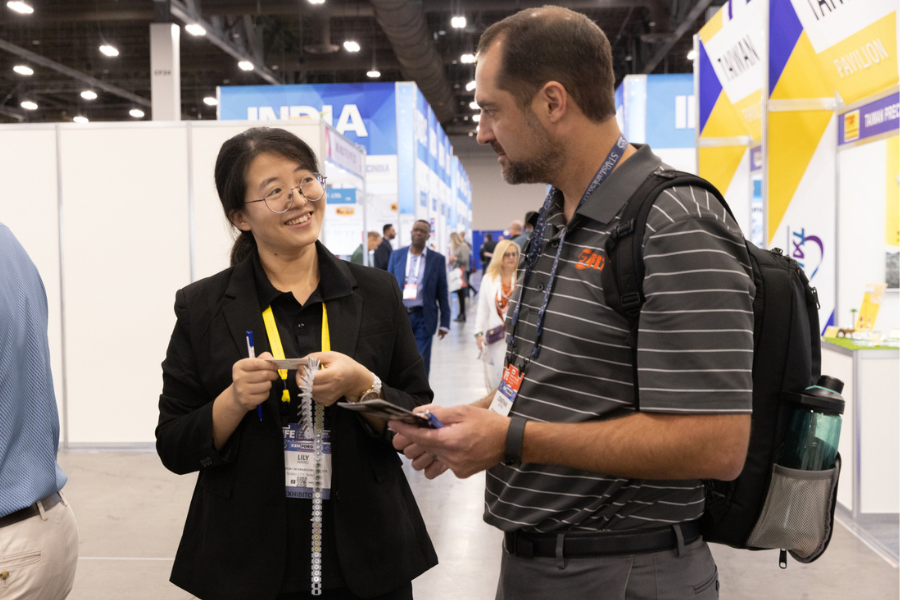 Each year, thousands of attendees from 30+ countries visit the International Fastener Expo in Las Vegas, Nevada, USA to network and find new products and suppliers.
77% of attendees agree that the International Fastener Expo is a "must-attend" event. Why? Because the International Fastener Expo is the most comprehensive B2B trade show that draws together the entire Fastener industry from around the world. It is the largest event for every type of fastener, machinery/tooling, and other industrial related products in North America. Attendees and suppliers come to network, build new relationships, nurture current relationships, and ultimately do business.
Top Reasons to Attend
Discover the latest products and solutions on the market
Build new relationships and reconnect with peers
Learn about trends and the newest technologies being used in the industry from experts
Meet with current suppliers and new ones
IFE caters to the ENTIRE supply chain
…and much more!
Who Should Attend?
Fastener Importers
Distributors and Master Distributors of Related Industry Products (machinery, tooling, software, packaging, safety, production, aerospace, MRO, construction, precision formed parts, VMI, military, installation tools)
Independent Sales Rep of Fasteners and Related Industry Products
Engineers
Top Industries Attending Companies Serve
Industrial
Construction
Automotive
Assembly & Production
Truck & Bus
SourceGlobal at IFE
As part of the largest fastener, mill supply, tooling and machinery trade show, International Fastener Expo, SourceGlobal is a dedicated sourcing area where U.S. distributors, importers, and sourcing professionals can meet face-to-face with hundreds of international factories without leaving the states. Why travel the globe when International Fastener Expo provides a dedicated sourcing marketplace for you? There is no better place to source for new suppliers and products and make the best buying decisions for your business.
Product categories include:
Fasteners
Production Machinery, Tool & Die, and Supplies
Inspection/Testing/Packaging Equipment
Specialty Fasteners and Tooling
Plant Maintenance & Safety Supplies
Fastener Technology and Services
Former Attendee Companies