The International Fastener Expo is North America's most extensive business-to-business trade show for all types of fasteners, machinery & tooling, and other industrial products. IFE is the largest fastener event In North America and caters to every level of the supply chain. Held annually in Las Vegas, Nevada, USA, the event consists of a conference program presented by endorsing fastener associations and a show floor with hundreds of exhibitors from around the world.
Each year, thousands of attendees from 30+ countries travel to North America's #1 trade show city, Las Vegas, Nevada to network and do business with hundreds of suppliers showcasing every type of fastener for several industries including construction, aerospace, military, electrical, and automotive. Find out more reasons why you should register to attend the next event!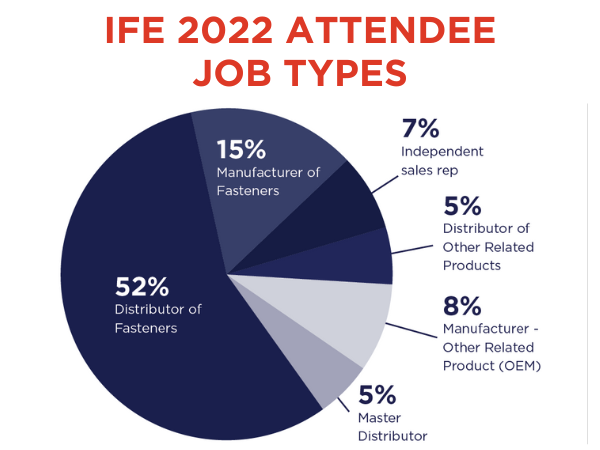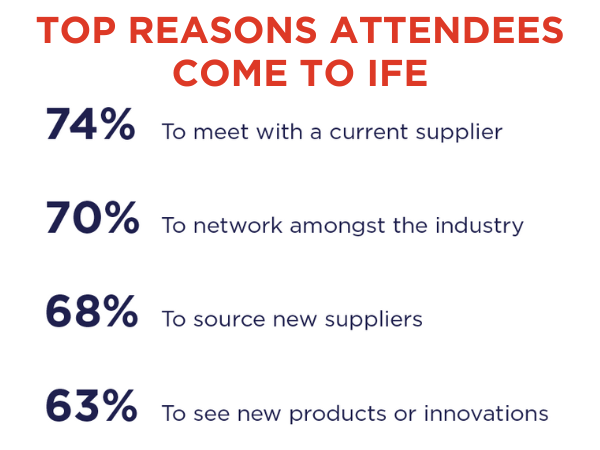 Networking Opportunities
It's all about networking. The event features many opportunities to network beyond the show floor. Take the time to check out the special events scheduled.
IFE 2023 Golf Tournament
Welcome Reception Party
Sessions on the Show Floor
Fastener's Hall of Fame & Young Fastener Professionals Award Ceremony and much more!
Conference and Education Program
The conference features keynote speakers, panelists, and an educational program that will cover a variety of topics from leaders in Fastener & Mill Supply industry highlighting topics such as growing your business, technology, outsourcing, and more including, but not limited to:
Technology Workshops
Maximize Sales While Avoiding Financial Risk
Remain Competitive and Grow Your Business
Business Presentations that Get Results
Creating Change for Higher Performance
Sustaining and Growing Business Relationships
Outsourcing Selling
Fastener Inspection Equipment
Show Rules
Trade only event – not open to the general public, a person must be a qualified buyer to attend.
There is a non-refundable onsite registration fee to those who have not pre-registered.
No strollers or wheeled bags (larger than 18″ H x 12″ W) on the show floor at any time.
No one under the age of 17 years of age is allowed on the show floor at any time. No exceptions.
No camera/video recorders at any time.
No smoking.
Attendee hereby releases Emerald Expositions from any and all liability, claims, lawsuits, damages, losses, costs and expenses of any kind which arise out of/or result from attendee's attendance at the event, whether or not foreseeable, including without limitation, personal injuries to exhibitor or his/her invitees.