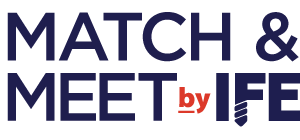 Last year, the pandemic and its resulting impact & restrictions have made it impractical to hold the live edition of the International Fastener Expo. We recognized the value that the show brings to the industry each year and committed to facilitating and deepening industry connections digitally.
To continue supporting business relations in the industry, the International Fastener Expo hosted its first-ever digital event – Match & Meet by IFE on November 11-12, 2020. Match & Meet by IFE focused on facilitating and deepening industry connections with education and networking opportunities, through a proven AI-powered platform. The digital event's success was marked by great participation from partners, exhibitors, sponsors and attendees. Over 500 attendees and 60 exhibitors came together during the event. Within the two days, 3,800 total connections were made and 8,500 messages were exchanged, leading to over 700 meetings and video calls.
Wondering what you missed or want to relive your favorite part of the experience? Download the Match & Meet Post Show Report to learn more!