According to a March 28-April 19, 2022, McKinsey & Company's survey of global supply chain leaders, most companies are planning significant changes to their inventory management strategies. Companies that experience weaknesses or insufficient inventory management strategies quickly become challenged in the way they serve their customer and make a profit.
Forbes defines inventory management as the "umbrella term for the procedures and processes that affect ordering, receiving, storing, tracking, and accounting for all of the goods a business sells."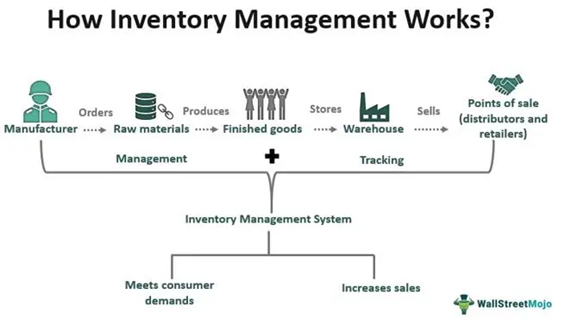 Why is inventory management important?
Inventory management is a critical component of supply chain management and is vital to business staying power, competitive advantage, customer satisfaction, costs, and profitability.
Here are just a few stats to highlight the benefits and importance of developing a successful inventory management system:
Ultimately, having the proper inventory management system in place ensures smooth daily operations and allows for your business to grow.
Implementing Digital Technologies in your Inventory Management Strategy
The inventory management software market was valued at USD 1.53 billion in 2021 and is expected to reach the value of USD 2.56 billion by 2029. (Source: Databridge) By implementing tech in your inventory management strategy, you are better able to streamline processes, share inventory data and uphold inventory accuracy – just to name a few benefits.
Here are some things to consider when choosing the right inventory management software:
Your overall business – type of products your sell, # of SKUs, business size, etc.
What are you trying to accomplish with your inventory management software? Look at operational issues and pain points where you think this software could assist or solve the problem.
Budget
Features
Customer support and assistance with the learning curve when first incorporating these new technologies.
What the installation process is like?
The ability to integrate with additional systems including POS systems, robotics, mobile scanners, RFID microchips and more.
Trending Tech in Inventory Management
Automation:

Helps companies to manage their inventory with real-time systems, creating a more precise picture of stock levels and allowing businesses to make more informed decisions with their inventory.
Features to look for in Automated Inventory Management Solutions include:

Inventory Alerts and Notifications
Stock Reordering
E-Commerce Integration
Reporting and Forecasting
Multi-User Access
Cloud-Based:

Allows companies to access their inventories from anywhere, at any time through internet-connected devices. With a traditional inventory system, if your hardware crashes or there's a power outage, you're facing an increase in downtime – costing your business time and money. As remote work came to the forefront during the pandemic and various other changes to the customary workplace scheduling and shifts, syncing up your smartphone and other portable devices makes accessing your inventory data easy and more appropriate in the ever-changing business environments we now operate in.
IoT:

Forbes explains the Internet of Things (IoT) as the process of "connecting any device with an on and off switch to the Internet as well as to other devices." When it is applied to inventory management, IoT can:
Improve supply chain visibility
Enhance operational efficiencies and productivity
Attain data and track items at any point throughout the supply chain
Help improve quality control and demand forecasting
A McKinsey Global Institute analysis found the IoT's potential contributions to inventory management, supply chain management and logistics could reach between $560 billion and $850 billion per year by 2025.
If you haven't already, it is time to start identifying which solutions will help you grow and advance in your inventory management strategy. IFE 2023 is the largest North American B2B expo for the entire fastener supply chain. Network and learn more about inventory management tech and hundreds of other suppliers showcasing – sign up for event updates here.