3Q, Inc. opened its first warehouse in 2008 during an economic downturn when companies sought new ideas and opportunities to improve efficiency while reducing costs. Every year since, 3Q has grown and helped companies improve inventory turns and reduce the risk of inventory issues.
Their Remote Managed Inventory (RMI) program has been a huge success for their customers, including reduced costs and improved customer experience. And their operations don't stop there; 3Q, Inc. is also an authorized ITW Distributor for 100% Made in USA Lock Washers, Clevis Pins, Clevis Bolts, BosScrew, and other ITW proprietary products; as well as an overseas mill shipment program in partnership with their cold-forming IATF16949 certified factory in Taiwan.
In 2016 3Q, Inc. continued expansion to include a dedicated assembly and packaging area with new semi-automated bar-coded polybagging machines for kitting operations.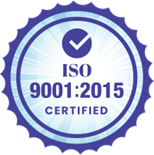 3Q, Inc. is ISO 9001:2015 Certified. This achievement is just one example of 3Q's overall mission to provide continuous improvement and conduct business with integrity, respect, and quality.
When asked what excites 3Q most about the future of the fastener industry, Ellie Maddelein, Quality Manager, said, "The consolidation of companies will provide new opportunities. The larger these companies grow, the more demand for services to enhance the customer experience will be required."
3Q is thrilled to join WIFI and is most looking forward to getting to know others beyond those who they connect with daily, as well as the ability to provide employees with information, educational opportunities, and a way to connect to others in the industry.
"As a business, we believe our biggest takeaway from being part of WIFI is the opportunity to grow our body of knowledge, whether that is meeting new people who have been in the industry or having access to educational opportunities," said Maddelein. "As women, we can often be lost in a group or overlooked; we like that WIFI is a collection of female voices, role models, and colleagues to feel comfortable sharing ideas, learn, and grow with."
About 3Q
Premier Fastener Distribution and Sourcing – Quality Products, Quality Service, Quality Customers
Learn more about 3Q: www.3q-inc.com
About WIFI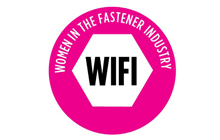 WIFI's mission is to provide opportunities for women in the fastener industry at all levels of experience, to unite in order to educate, mentor and encourage one another, for the express purpose of advancing women in the fastener industry.
Learn more about WIFI: www.fastenerwomen.com