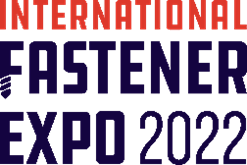 This donation promotes the continuing training, education, and professional development in the North American fastener industry.
Las Vegas, NV / Seal Beach, CA – November 18, 2022 – The 2022 International Fastener Expo (IFE) announced that its 3rd annual IFE Golf Tournament collected $1,782 to donate to Fastener Education Foundation (FEF). The IFE golf outing hosted more than 145 players across 36 teams and facilitated the collection of these donations through mulligans and the Beat the Pro contest, sponsored by Nucor. Show Director, Morgan Wilson, was excited to present Fastener Education Foundation with this donation, "We're very fortunate to have all our supportive partners and are happy to support a great cause that continues to strengthen our industry." This financial contribution will be put towards programs that help professionals in the fastener industry with training, education, and professional development.
"The Fastener Education Foundation would like to express sincere appreciation to IFE for their continued support of the Fastener Industry in North America," said Michael Lentini, President, Fastener Education Foundation. "The generous donation to the Fastener Education Foundation by IFE will help fund programs ranging from in-classroom training with the Fastener Training Institute, programs that support and provide "hands-on-training" for new talent in cold-heading, machining, and CNC programming, as well as support funding for educational programs during industry events."
The Fastener Education Foundation is a non-profit organization. To learn more about the Fastener Education Foundation's mission and initiatives, please visit www.fastenerfoundation.org/programs/.
The International Fastener Expo looks forward to next year's event (October 9-11, 2023) and continuing to support Fastener Education Foundation. Please visit www.fastenershows.com for show updates and the latest information regarding the largest B2B expo for fasteners, tooling, and machinery in North America.