In last week's IFE blog post Lonni Kieffer, Co-Founder, Customer Success at SmartCert, shared top tech trends like automation, as well as perspectives for the fastener industry as we move into Industry 4.0. In part two of Tech Talk, the conversation continues with another important area when strategizing and implementing new tech solutions, as well as continued partnerships – collaboration.
HubSpot summarizes technology partnerships as a way to "help organizations implement and optimize their technical systems." These partners work to develop products like apps, integrations, and plugins.
With 52% of business owners specifically looking to invest in new tech to reinforce business growth, it is important that the tech ecosystems selected lead to success in this area, among many others.

Benefits and Areas of Opportunity
When it comes to the benefits and challenges of collaboration, Lonni notes that it is no doubt hard to meet everyone where they are at, "The industry is diverse, with mom-and-pop shops working alongside billion-dollar businesses, but at the end of the day, everyone shares many of the same challenges and opportunities."
Benefits of collaboration:
Cuts down on inefficiencies
Build trusts
Makes work fun
Challenges you may face when collaborating:
Systems and processes that don't translate to effective communication
Growth and goals for the future are out of sync
Varying company cultures that impact business relationships and creates friction
No matter what you are selling, business comes down to relationships, and those who are strong collaborators and do their part are far more likely to succeed than those who aren't.
The Power of Tech Partnerships
Many tech platforms, like SmartCert, improve collaboration between vendors and customers. To ensure that the supplier that you choose to work with share the same level of technology use, Lonni encourages business owners to use two approaches to create a tech-aligned vendor strategy:
Approach 1: Start with your high-volume suppliers and gauge their willingness to level up their efforts to strengthen your partnership and embrace the tools and tech that will deliver on the objectives you are setting.
Approach 2: Continue the same with your problem suppliers and set expectations. Those who rise to the occasion will retain your commitment as a customer, and those who don't/won't may find themselves being replaced with those who already are.
Protecting Digital Integrity and Assets
In 2022, data breaches cost businesses an average of $4.35 million. Not only do these breaches directly affect security weaknesses in one business, but they can also expose partners who may be connected. Awareness of third-party risk is growing. It is estimated that by 2025, 60% of organizations will use cyber security risk as a key component when deciding on business engagements with third parties.
Lonni understands that a lot of companies can be nervous about moving to digital platforms due to the risks surrounding protection of their data, "There are the horror stories of ransomware, assumptions made on visibility and accessibility when sharing information on universal platforms, there is confusion on how it works and who can access your information."
To feel confident in taking the next steps forward in your tech partnerships, Lonni recommends the following three key activities:
Figure out which questions will help with your ultimate goals and the direction you are looking to go in from a tech perspective, ask, and work diligently to find the answers. In fact, Lonni said that her one piece of advice for young people or professionals just beginning their career in the fastener industry would be to "Ask all the questions! Don't be afraid, this industry is more complex than most and there is much to learn. Turns out, it demonstrates strength and commitment and builds confidence in what you can deliver in your role."
Research tools and processes that are trusted and used by your peers, that demonstrate a commitment to safety in clear and concise terms and choose to work with companies who are willing to work alongside you as you adopt.
Training. This includes ensuring your employees are proficient and have set guidelines on how to help protect internal digital assets and integrity, as well as customers and vendors.
Final Thoughts
With this being our last IFE blog post of 2022, it is only appropriate that we wrap up with a New Years Resolution. Lonni provided us with the following quote, more so proverb, that has motivated her throughout the years: "Let go or be dragged."
While some people find it offensive, Lonni explains what this proverb means to her, "It's the perfect mindset for fastener professionals facing a new year and new opportunities to grow and embrace the future. If you choose to double down and hold fast to avoiding technology and maintaining the same processes that 'have worked for our business for decades', it's likely at some point you will be forced (dragged) into adapting on behalf of your customers or for the sake of your employees, in a highly reactive manner that will be far more difficult to embrace and benefit from."
There's no question that the industry is in transition and there is no future without technology.
Lonni's final thoughts on 2023 resolutions is to stop letting fear dictate your decisions and limit your career growth and the success of your business. Instead use that energy to redefine yourself and the opportunities that await.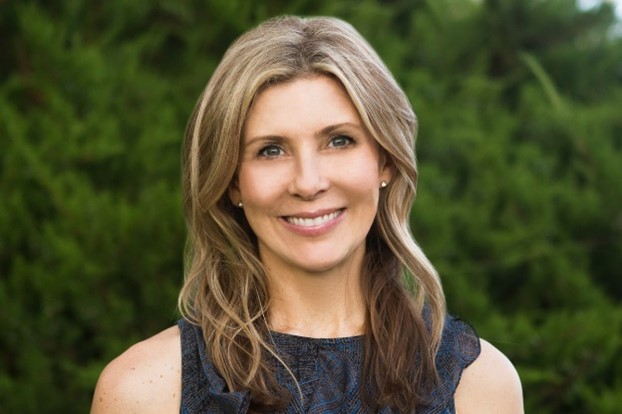 About Lonni Kieffer:
Lonni's career began in marketing and account management working for advertising agencies and most recently a global media corporation where she worked in consumer analysis and marketing strategy.
She translated her passion and expertise in educating, supporting and empowering people and businesses to make data-driven decisions that fuel growth to the fastener industry in 2021.
Lonni leads the customer success team and works with businesses in automating processes to support more efficient cert management and stronger collaboration and relationships with vendors and customers. Her commitment to meeting everyone where they are at and building trust and confidence with the tools and resources needed to embrace change has helped build the SmartCert community.
Lonni lives in Gilbert, Arizona, with her husband, co-founder Lyndon Lattie, and their three daughters.
About SmartCert® by Aramid: SmartCert is a universal platform that automates inbound and outbound certs and documentation. SmartCert helps businesses eliminate missing paperwork, streamline internal processes, and reduce customer requests. To learn more, visit https://www.smartcert.tech/.