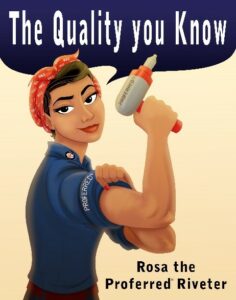 Rosa Hearn currently serves as Director of Global Communications at Brighton-Best International, bringing 30+ years of experience in distribution, manufacturing, and secondary processing to the organization. Her dedication to the industry and expertise has earned her the very fitting nickname of "Rosa the Riveter." When asked what she enjoys most about the industry, Rosa credits her interest to the technical knowledge and experience you can learn, "I love to be part of an industry where I can develop this knowledge in a hands-on way, and hope to use this knowledge to help others," said Rosa. "No matter what stage you are at in your career, you can continue to learn, evolve and grow." She recognizes her leadership and overall participation with WIFI as an opportunity to discover the importance of continuous learning and feedback, helping her develop and advance in her professional career.
Her appreciation for WIFI doesn't stop there. Rosa strongly values the WIFI sisterhood and shares a definition that encompasses the core mission of WIFI, "A sisterhood is defined as the state of being a sister and being involved with a strong community who are bound together by shared experiences or interests. To each person, sisterhood may mean something different, however, as a whole it encapsulates an unconditional alliance between like-minded individuals who empower and lift one another. The WIFI Sisterhood is aimed to strengthen this bond and encourage each other to become part of an everlasting community. I adore my sisters."
When it comes to advice for the next generation of female leaders, Rosa believes that the more knowledge you have about your business, especially financial KPIs that drive the P&L, the more your colleagues will recognize you as someone who not only can talk your organization's language, but who understands the key levers. "People will see you as someone with business acumen and financial savviness, which is important to work at the right level," Rosa said.
Outside of her work, Rosa's #1 passion is her family. When she finds some time for herself, she enjoys listening to audio books and is a fan of Formula 1, the L.A. Dodgers, and the L.A. Rams.
About Rosa Hearn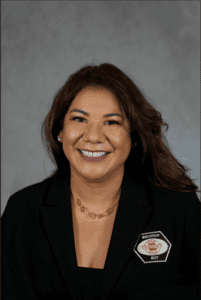 Rosa E. Hearn, also known as Rosa the Riveter is currently the Director of Global Communications at Brighton-Best International.  Ms. Hearn has received numerous accolades including: 2022 Extraordinary Latina Award-Connecting Community Award, by United Latinas. •2020 WIFI Woman of the Year, by Women in the Fastener Industry Association •2020 Founders Day –Special Person Award, by California State PTA Board & Oswalt Academy PTSA •2018 Woman of the Year—Business Category, by Senator Josh Newman & the California State Legislature •2016 Innovative Importer of the Year, by Women in International Trade & California State Assembly, Patrick O'Donnell & City of Long Beach endorsed by Council Woman Lena Gonzalez and •2016 Best Character-Best Booth Award, by Fastener News Desk & International Fastener Expo.
Rosa holds a BBA degree, and CFS, CPMM, CGBP certification.  Rosa comes to BBI with over 30+ years of experience in distribution, manufacturing, and secondary processing. Rosa is a mother to her 10-year-old son Jake, a wife to James Hearn of 25+ years and is fluent in Spanish.
About WIFI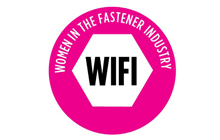 WIFI's mission is to provide opportunities for women in the fastener industry at all levels of experience, to unite in order to educate, mentor and encourage one another, for the express purpose of advancing women in the fastener industry.
Learn more about WIFI: www.fastenerwomen.com
Rosa will be presenting a panel session at IFE 2023 with a group of industry experts on the topic of marketing in the fastener industry. Register to attend IFE 2023 today!