73% of employees say they'd stay at their company if there were more skill-building opportunities (LinkedIn). With the war for talent being a prominent hurdle across every industry it is paramount that companies focus on investing in the talent that they already have.
How does this apply to the fastener industry? I spoke with Jil Allen, HR Director at Birmingham Fastener Inc. to learn about how they are tackling upskilling, reskilling, and various other skill gap challenges and opportunities posed to prospective job candidates, new hires, personnel looking take the next step in their career and those legacy employees.
Jil defined upskilling and reskilling as Birmingham Fastener's competitive advantage, saying, "People are our most valuable resource.  While making upgrades to machinery, processes, and even ERP systems keeps you on the cutting edge, if you are not investing in your people as well, you are wasting your time. Ultimately, the human factor is what makes your company different from the next."
Getting Started and Identifying Talent
How can you incorporate a successful upskilling and reskilling program within your business? Jil shares three key steps to getting started:
Step 1:

Identify those individuals with potential. While the over-achieving employees will be easy to spot, don't forget about those team members who may have untapped potential to contribute to another department or future leaders who have what it takes to run quality teams.

Step 2:

Once you have members of your team identified, it takes an individual approach to determine the correct path for each person. There is no 'one-size-fits-all' program!

Step 3:

Quantify where that person is at in their career life cycle and where both you and they see themselves going. If you have a starting point and a destination, filling in the middle is the easy part. Both you and the employee must work together in the planning and execution process, this is the only way to guarantees success. It also allows for the employee to feel heard and valued, open to training, and aligned in the overall goals.
Birmingham Fastener also has some great outreach strategies when it comes to identifying talent and bringing in a multi-generational workforce to help close the skills gap; one of which is called the High School Ready to Work Program. Jil calls this involvement in the community a passion project for her.
"This program is an outreach program for high school seniors that aren't sure what they want to do when they graduate.  An entire class is dedicated to exposing these seniors to as many different industries as they can in the hopes that one strikes their interest.  Area employers are invited in to speak to the class at each high school where you get to introduce your industry to the students."
Students take field trips to the facilities and employers, like Birmingham Fastener, and can explore career paths available to them. Interested students are given real interviews and job offers are made to these students guaranteeing an occupation after graduation.
"My favorite part of the year happens at the end," Jil states, "As much as college level sports is an achievement that deserves celebration, young adults making career choices that take them on different path deserves that same energy. These are BIG choices that are being made. To capstone the year, the program holds a "Signing Day" event where these senior students are given an offer to sign with an employer, a hat to put on, and t-shirt to hold up.  Their families can come and celebrate with them, and the local press is invited in to cover the whole thing.  It is an amazing event to be a part of!"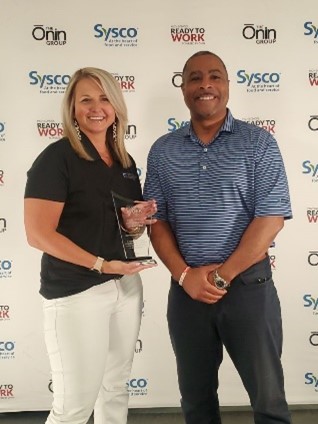 Congratulations to Jil, as she accepted the 2022 Employer of the Year Award on behalf of Birmingham Fastener for their continued contributions and support of the Alabama High School Ready to Work Program!
Remaining Resilient and Forward Thinking
Both long-term and short-term goals are essential for an employee development program. Employers must keep their eye on the ball to ensure employees achieve their objectives and aspirations. Jil recommends creating a living document, like a roadmap, to show how all the pieces fit together and evolve to turn plans into reality.
When asked where she sees the most opportunity, from a skills perspective, for the fastener industry Jil identified the following challenge and opportunity:
Challenge: The tendency pushback on advancement simply because it has always been done a particular way. Jil finds that while it is easier for newer employees to adapt quickly to changes, more tenured employees sometimes hold the mentality of "if it's not broke, don't fix it".
Opportunity: Helping those more tenured employees see the value in updating technology and employing automation. Meeting them where they are and showing them how to be more efficient and streamlined is our greatest opportunity.
How Digital Transformation Plays a Part in the Skills Gap
There is no doubt that digital transformation plays a part in the reskilling and upskilling program that companies implement; but how exactly do new tools, technologies and automation play a role in employee's learning new skills?
Jil explains it from a generational perspective, "Late Millennials and Gen Z grew up with technology always being a part of their everyday life.  They like instant gratification and constant feedback.  To keep their attention, learning must be engaging and fun.  Employing learning tools that utilize instant feedback, interactive modules and even games are the most successful in terms of knowledge retention.  Gone are the days that you can gather a group of people in a room and simply present a lecture for an hour or two.  Brains are changing, habits are changing, and the work world must change to keep up."
Learning and development can remain relevant to the technological advances in their workplaces, like AI, automation, etc. by keeping one big picture in mind: Humans ARE the competitive advantage!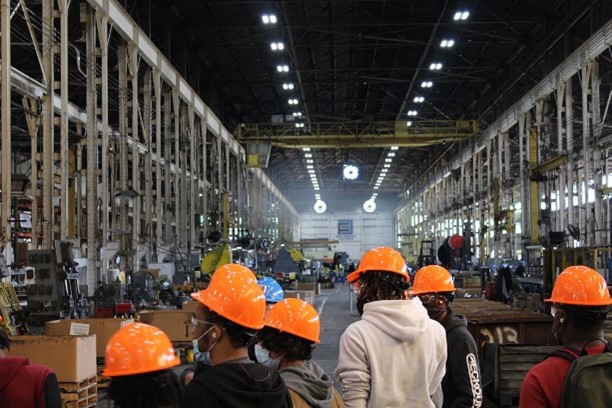 "If you can buy or build a machine to automate a process, so can your competitors.  What they don't have is Sam from Sales that has developed customer relationships that are unshakable or Manny in the in Cold Forming Shop that knows how to set up his machine to run any diameter bolt in that exotic metal that your customer needs," says Jil, "As technology and automation shift, it is critical that you prepare the Sam's and Manny's of your organization for the next step in their career.  Human connection and knowledge are irreplaceable.  If your employee gets left behind, that is a company failure not an employee failure."
Workplace Culture
60% of CEOs say that a strong upskilling program positively impacts their company culture (PwC), and Birmingham Fastener's is no exception to the optimistic effects their upskilling/reskilling programs have had on the workplace culture.
Jil says, "Culture IS everything in this process! It must be established before you can even embark on the journey of addressing upskilling and reskilling. Culture drives how an employee engages with the company and how much trust they place in leadership. Birmingham Fastener is the rare company that is able to successfully support a culture of family.  We take care of our own and our people know it.  If you have the desire to grow and learn, your opportunities are limitless."
A prime example of this is the company's current Vice President of Sales, who started as an entry-level order puller at the age of 19. Propelled by his ambition and willingness to learn, as well as the support of his work family, he developed a successful long-term career with Birmingham Fastener. With trust that the company was looking out for his best interests, this employee was given access to training and education at each step along the way.  He has participated in leadership coaching, sales trainings, and even eventually received an Executive MBA; all of which were supported by the company.
This real-life success story is one that is shared with fellow teammates and colleagues often as a reminder and inspiration for other who are journeying through their own fastener career paths.
It's clear to see that providing an efficient upskilling/reskilling program for the fastener industry is a must-have! These programs not only benefit the employee's growth within an organization, but they also assist businesses and HR professionals who are battling for the best talent and continued advancement of skillsets in the workplace.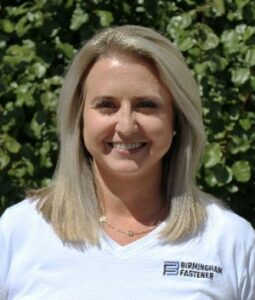 About Jil Allen: Jil Allen has been in Human Resources for 12 years, serving the last 4 and half years as Director of Human Resources for Birmingham Fastener. She holds a Bachelor of Science degree in Human Resources Management from Athens State University and a Master of Science in Human Resources Management from Troy University. She currently maintains a Professional in Human Resources (PHR) certification and a Professional in Human Resources-California (PHR-Ca) through HRCI. She is an active member of the Society for Human Resources Management (SHRM) and her local Chapter in Birmingham, Alabama (BSHRM). Jil specializes in employee relations, employment law and career path development. She currently volunteers with the Alabama High School Ready to Work Program and the Central Six Alabama Works Manufacturing Cluster. In the past, Jil has served as participant on the Jefferson County Workforce Literacy Council project and a volunteer for the Junior Achievement of Alabama program.  View Jil Allen's LinkedIn profile here.
About Birmingham Fasteners: Founded in 1980, Birmingham Fastener is a leading domestic manufacturer and distributor of fasteners for structural steel fabrication, metal building manufacturers, water works, OEM, and MRO. The Birmingham Fastener family of companies has consistently grown over the years and comprises of 12 locations across the nation. To learn more, visit bhamfast.com.