International Fastener Expo is pleased to announce the recipients of the 2022 Hall of Fame and Young Fastener Professional of the Year Awards in advance of the ceremony on-site at #IFE2022, October 17-19 in Vegas.
The ceremony includes two different prestigious awards:
The Fastener Hall of Fame Award, which honors professionals who have made significant and long-lasting contributions to the industrial fastener industry on a national or global scale.
The Young Fastener Professional of the Year award which recognizes a young professional who has made noteworthy and impactful contributions to fastener industry.

Hall of Fame Inductee: Andy Cohn, Duncan Bolt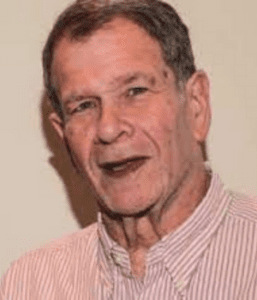 Raised in Rye, N.Y., Andy got his first fastener job in 1974 at Bay City Screw and Bolt in San Carlos, CA and then later made his way to Denver, CO to work as Regional Sales Manager for Allied International. In 1988, Andy discovered Dave Duncan at Duncan Bolt, who was ready to sell the business. Andy purchased Duncan Bolt and advanced the business to be well known as a responsible partner focused on helping OEMS with vendor managed inventory. In 2021, Andy retired from Duncan Bolt. Andy Cohn has contributed his support of the industry as a past President of Pacific-West Fastener Association.
Hall of Fame Inductee: Tim Malone, Spring Bolt and Nut Manufacturing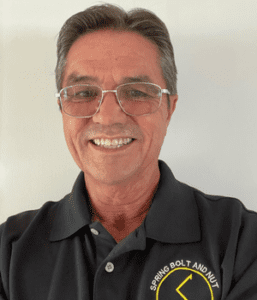 Tim Malone started his first job in the fastener industry in 1978 with Steel Building Manufacturer. Tim later moved up in the fastener industry from insides sales to President at Walker Bolt Manufacturing (now part of Lone Star Fastener Group). Adding additional experience and providing his expertise to a new role, in 1999 Tim became President of Ameritech Aerospace Fasteners. In 2001, Tim and Richard Sivley, built their own fastener manufacturing company, Spring Bolt and Nut Mfg., from the ground up. After 38 years in the fastener industry, Tim retired from Spring Nut and Bolt Mfg. in 2017.
Tim's passion for educating professionals in the fastener industry has given him the opportunity to support and donate his time to providing technical sessions for Southwestern Fastener Association, Rice University, and many other groups.
Hall of Fame Inductee: Rick Rudolph, Rick Rudolph Associates LLC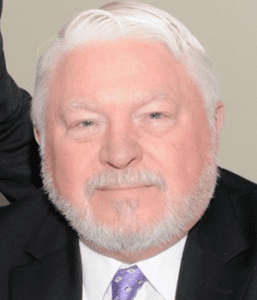 Rick has 48+ years in the fastener industry, starting his first fastener job right out of Northeastern University in 1971 with Rhode Island Bolt & Screw. Four years later, he joined Precision Socket Screw, Inc. as National Sales Manager. And a decade later Rick and Gene Hendrickson formed a rep agency, Hendrickson & Rudolph Associates, representing fastener manufactures in the six New England States. Rick also formed rep agency, Phalen & Rudolph Associates, and added positions at Wurth Eastern Fastener and Lehigh-Armstrong Inc. to his impressive resume. In June 2013, Rick Rudolph Associates, LLC. was established, joining forces with his eldest son, Morgan.
Rick is a member and supporter of NFDA, NEFDA (Board of Directors 1984-2014), NCFA, MWFA, MFDA, MANA and numerous community charities.
Hall of Fame Inductee: Joseph Volltrauer, Volt Industrial Plastics, Inc.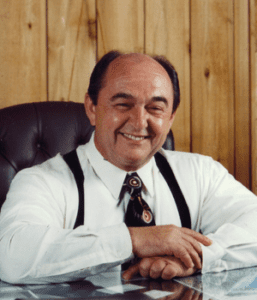 Joseph Volltrauer, born in Vienna, Austria in 1938, was raised in a family were working hard for what you have was just a part of life. His ability to analyze and solve problems clearly paved the path for what was to come. In 1952 he moved to the US as a tool apprentice, eventually creating JV Tool Company, 1973 In June 1992, on his 54th birthday, Joseph began his next venture, Volt Industrial Plastics, Inc., putting profits back into the business in order to grow. With dozens of employees working in a new 100,000 square feet facility, Volt continues to expand its footprint in the plastic fastener community. Joseph Volltrauer has been a contributing factor to the fastener industry for over 50 years.
Joseph is a member and supporter of MWFA, SWFA, NFDA.
2022 Young Fastener Professional of the Year: Bryan Wheeler, Star Stainless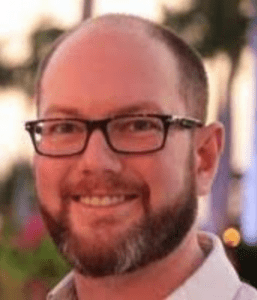 Bryan Wheeler is the Sales Director of Star Stainless Screw Co., an industry leading Master Distributor of stainless and nonferrous fasteners.  As a third-generation employee of the Star Stainless Screw Co., Bryan's roots run deep in the industry. In addition to his work at Star Stainless, Bryan was a founding member of YFP (Young Fastener Professionals) and has sat on the boards of the NFDA (National Fastener Distributor Association), MWFA (Midwest Fastener Association) and FEF (Fastener Education Foundation).
We look forward to honoring and celebrating the achievements of these individuals at IFE 2022! Will you be there too? – Register today before time runs out!