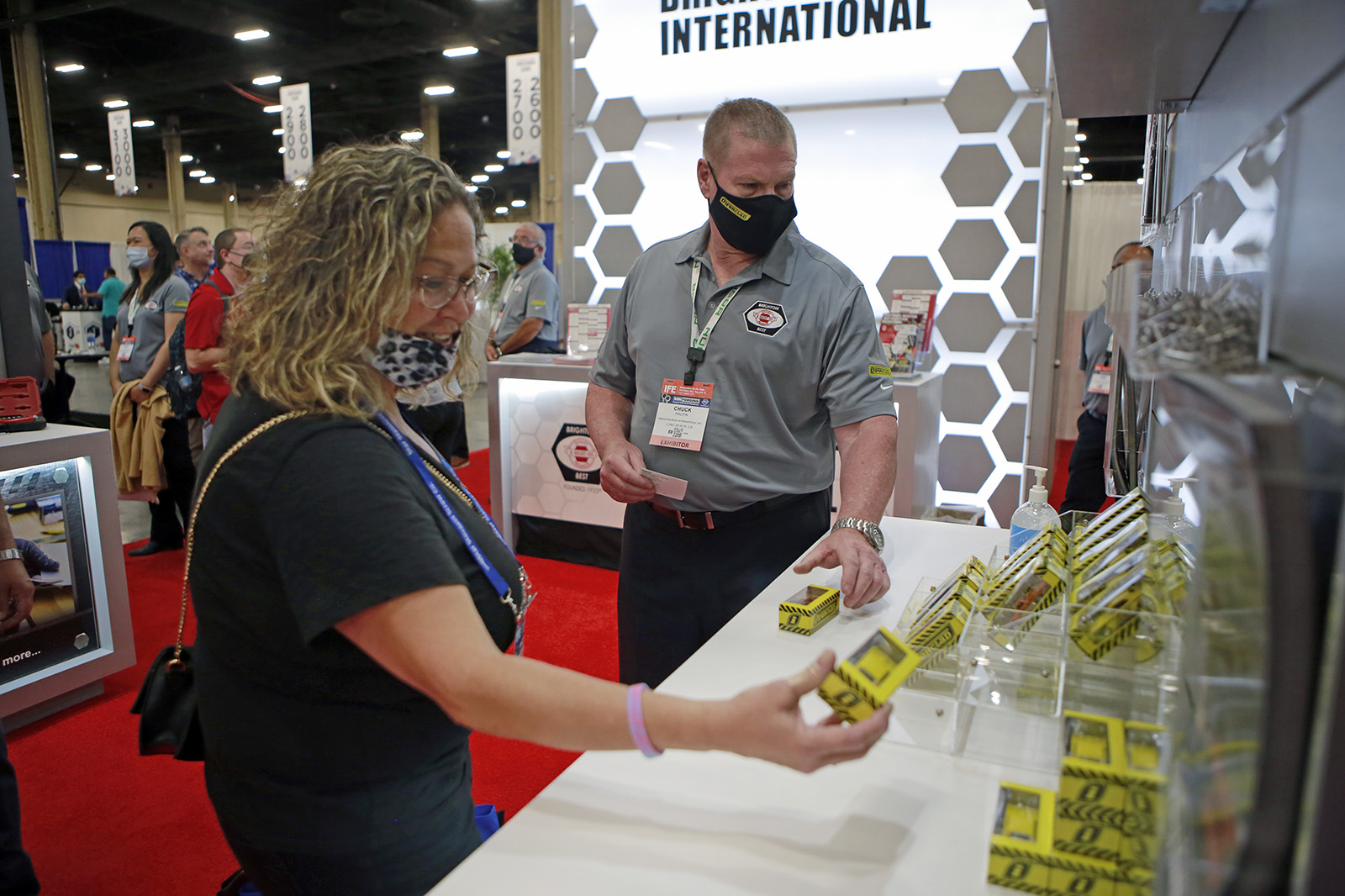 Each year, thousands of attendees from 30+ countries visit the International Fastener Expo in Las Vegas, Nevada, USA to network and find new products and suppliers.
77% of attendees agree that the International Fastener Expo is a "must-attend" event. Why? Because the International Fastener Expo is the most comprehensive B2B trade show that draws together the entire Fastener industry from around the world. It is the largest industrial, fastener, specialty fastener, machinery, and tooling show in North America where attendees and suppliers connect to network, build new relationships, nurture current relationships, and ultimately do business.
Top Reasons to Attend
Discover the latest products and solutions on the market
Build new relationships and reconnect with peers
Learn about trends and the newest technologies being used in the industry from experts
Meet with current suppliers and new ones
…and much more!
Who Should Attend?
Fastener Distributors
Fastener Importers
Master Distributors of Fasteners
Distributors and Master Distributors of Related Industry Products (machinery, tooling, software, packaging, safety, production, aerospace, MRO, construction, precision formed parts, VMI, military, installation tools)
Independent Sales Rep of Fasteners and Related Industry Products
Engineers
Terms & Conditions:
Emerald reserves the right to use photographs/video taken of you at the show for marketing purposes.
ATTENTION: Exhibitors and Sponsors at Show Name may utilize badge scanning in order to follow up with you after the show. Please be aware that by permitting an exhibitor/sponsor to scan your badge, your contact information including address, email, phone & fax will be shared with the exhibitor/sponsor, and Show Name will no longer be in control of how your information is used. Questions or concerns? Email privacy@emeraldx.com
Emerald reserves the right to accept, reject or prohibit registration for or attendance at its events at any time for any reason.
Attendee expressly assumes, and releases Emerald and any affiliates from, all risks, claims, damages, losses, costs and expenses, whether or not reasonably foreseeable, associated with, resulting from or arising in connection with Attendee's participation or presence at the Event, including, without limitation, all risks of harm, damage, illness (including viruses or illness from any communicable disease) or injury (including death) to or related to Attendee and his or her property.
Attendee expressly agrees to fully comply with all CDC, State, City and building guidelines for the event. Emerald reserves the right to remove any attendee from the event for failure to adhere to the required COVID-19 health and safety measures and protocols for attendance at the event.
By agreeing to these Terms and Conditions, you confirm that you have reviewed and agree to the Emerald Privacy Policy.