The educational agenda for IFE 2023 is packed with new sessions, including three panel discussions hosted by industry experts.
Reducing Risk, Building Resilience and Adapting to Change in the Fastener Industry
Strategies and Best Practices for Thriving in a Dynamic and Evolving Market
Tuesday, October 10 from 10:15AM-11:00AM
How can manufacturers and distributors in the fastener industry reduce risk, build resilience, and adapt to change in a dynamic and evolving market? In this session, moderator, Lonni Kieffer, Co-Founder, Customer Success, SmartCert will be joined by panelists and industry experts, Carmen Vertullo of Carver Labs, Kristy Irungaray of INxSQL and Will Snyder of WTC Business Technology Services to explore strategies for identifying and mitigating risk, as well as best practices for building resilience and adapting to changing circumstances. This panel will also discuss how emerging technologies and trends may impact risk management in manufacturing and distribution.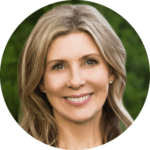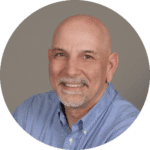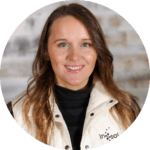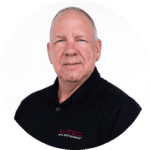 The Importance of Mentorship
Hosted by YFP
Tuesday, October 10 from 11:15AM-11:45AM
Join us for an engaging and insightful panel discussion on "The Importance of Mentorship," where esteemed Mentor and Mentee participants from the NFDA/YFP Mentorship Program will come together to speak on the transformative power of mentorship. This thought-provoking session will delve into the invaluable role of mentors in shaping lives, fostering skills, and propelling success. Our panelists will share their thoughts on empowering the next generation, promoting inclusivity and diversity, and shaping ethical leaders. The session will conclude with an interactive Q&A, providing attendees with an opportunity to engage directly with the panelists.
Moderated by Zech Williams, YFP Board Member and Commodity Manager for Wurth Revcar Fasteners
Panelists: Kelly Charles of Sems and Specials, Michael White Jr. of Brighton Best International, Nihar Sinha of Paradiigm DBA Ameristeel Fastener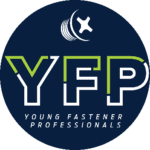 Succession in the Fastener World
Passing the Torch Without Burning Down the House
Wednesday, October 11 from 10:30AM-11:00AM
This informative panel, moderated by Gary Cravens, President, Advance Components, will allow attendees to gain a comprehensive understanding of the process and importance of planning for business succession. Led by industry business leaders with personal experience in developing transition strategies, this session will explore the steps involved in a successful transition and provide attendees with practical strategies to ensure a smooth transfer of ownership.
Participants will learn the key factors that drive successful business succession planning, including understanding the different types of succession plans, how to identify and groom potential successors, and the importance of effective communication among stakeholders.
Through real-life examples, attendees will gain valuable insights into the potential pitfalls of inadequate planning and learn how to avoid common mistakes, providing attendees with a solid foundation for developing a comprehensive and effective succession plan.
At the end of the session, participants will leave with a clearer understanding of the critical components of a successful business succession plan and a roadmap for implementing these strategies within their own organizations. Don't miss this opportunity to gain the knowledge and tools necessary to ensure the future success of your business!
3 Key Learning Objectives: 1. Understand the importance of business succession planning. 2. Identify key elements of a successful succession plan. 3. Understand how to identify common mistakes and avoid inadequate planning.
How can I plan and implement a successful business succession in my organization?
Panelists: Heidi Volltrauer of Volt Plastics, Jon Queenin of Specialty Bolt, Adam Derry of Field Fastener