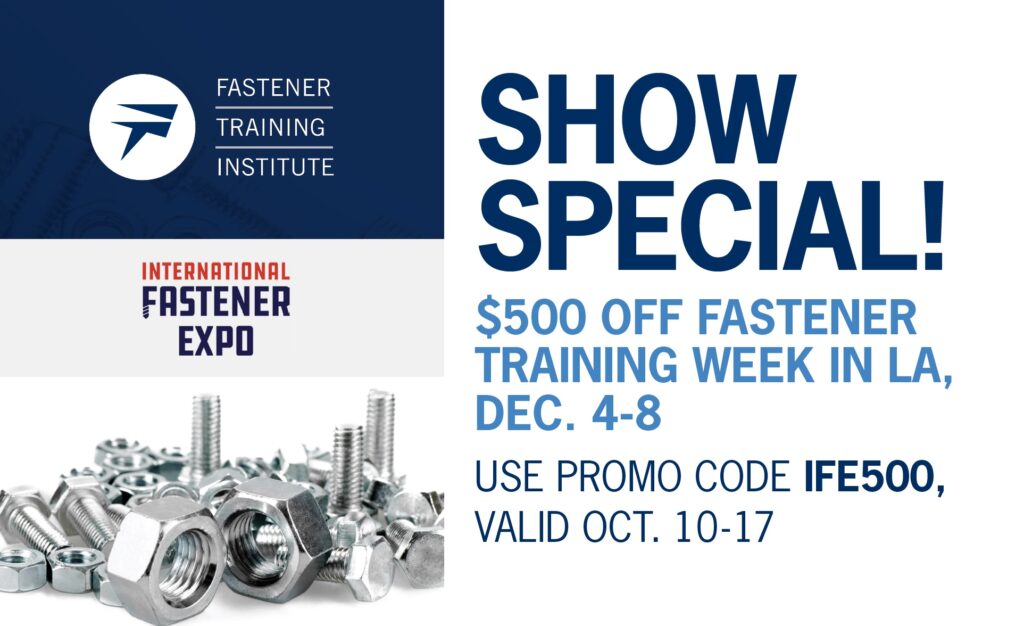 GLENDALE, CA (October 2, 2023) – Fastener Training Institute (FTI) is thrilled to be part of the International Fastener Expo 2023 in Las Vegas.
In celebration of this important week for the fastener industry, FTI is offering a generous show special – $500 off registration for Fastener Training Week in Los Angeles, December 4-8. Registrants can use promo code IFE500 during online registration from 10/10/23 – 10/17/23 at www.fastenertraining.org.
"Come find us at the show!" said Jo Morris, FTI's Marketing Director. At IFE, FTI will be teaching Fastener Fundamentals on October 9, answering technical questions during the Fireside Chat – Ask Me Anything session on October 10, and enjoying conversations and connections throughout the show at booth #966.
Fastener Training Institute provides a multitude of training options for industry professionals and organizations, including in-person, live-webinar, on-demand, and on-site. Fastener Training Week is FTI's intensive and accelerated flagship class and includes five days of hands-on training, plant tours and networking with industry expert instructors.
"Fastener Training Week challenges you to step up and really take your career in this industry seriously. The course topics make you realize how important we are to the manufacturing segment here in the U.S. and abroad," shared a recent Fastener Training Week attendee.
Fastener professionals with two years of experience or those who complete an in-person or on-demand Fastener Basics or Product Training course are eligible and encouraged to register for Fastener Training Week.
Support from Star Stainless, FTI's 2023 Trade Show Sponsor, provides quality fastener education opportunities like Fastener Fundamentals at IFE. Würth Industry North America, FTI's 2023 Sustaining Sponsor, provides continued quality fastener education opportunities, including Fastener Training Week.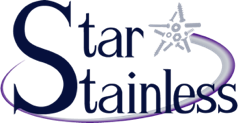 About Fastener Training Institute (www.fastenertraining.org)
The Fastener Training Institute is a nonprofit organization that provides beginning and advanced training on fastener products, standards and specifications. Its core purpose is to enhance fastener use, reliability and safety with a mission to make industry professionals more knowledgeable about the fastening products they buy, sell, specify or use.
Contact:
Jo Morris, Marketing Director
jom@fastenertraining.com