Get Registered
Step 1 – Secure your spot at IFE 2022!
Where: Mandalay Bay Convention Center
When: October 17-19, 2022
Attendee registration includes access to the Exhibit Hall, entry to the Welcome Reception, admittance to the Hall of Fame and Young Fastener Professional Awards Ceremony, and Exhibit Hall Educational Sessions.

We look forward to seeing you there!
Must See Special Events
IFE is so much more than just an Expo. Previous attendees always enjoy the variety of networking opportunities available both on and off the Expo Floor, including the Welcome Reception hosted at the Daylight Pool at the Mandalay Bay on Monday evening from 6PM-8PM. Enjoy catching up with industry peers, meet new connections, and create valuable business relationships. Make sure to add this fun networking experience to your IFE schedule!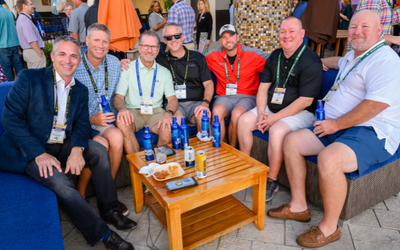 Additional IFE 2022 experiences you won't want to miss:
2022 IFE Golf Tournament | Bali Hai Golf Club
Hall of Fame and Young Fastener Professional Awards Ceremony
Our inaugural keynote presentation from Dirk Beveridge
And more!
Come Prepared
Don't miss a booth or business opportunity! Here are some helpful tips to ensure you are maximizing your time at IFE:
Review floorplan and map out booths you want to stop out, where the session stage is, etc.
Bring your business cards to pass out.
Wear comfortable shoes – there's so much to explore from our SourceGlobal side of the Exhibit Hall to Machinery and Tooling on the opposite side of the Hall, and everywhere in between.
Reach out ahead of time to your contacts and new potential connections that you are looking forward to meeting in-person to let them know you will be there and set up a time to meet
Select the Educational Sessions You Want to Attend
Update your industry knowledge and discover the newest tools and technologies of the industry in any one of our educational sessions on the Exhibit Hall Session Stage. We are very excited with our lineup of topics and speakers for IFE 2022; session topics include aerospace fasteners, e-commerce, 3D printing, the job market and more!
Check out the full schedule and learn more about the educational content available.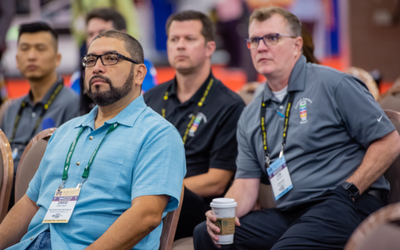 Spread the Word
There's a close-knit and supportive community of professionals within the industry and around the world who are looking forward to meeting you! Share that you are attending IFE using our event hashtag, #IFE2022, and what you are looking forward to, your booth #, sessions and networking events you will be attending, etc.
If you are not yet following IFE, lets connect!