Before the official opening of the Exhibit Hall on October 10, the 2023 keynote speaker, Jake Hall AKA the Manufacturing Millennial, will take to the stage to dive into the topics of technology, innovation, and how to get your current and future workforce excited about these advances to the industry.
Jake's keynote presentation, titled "The Future of Manufacturing: Technology and Workforce" will highlight how manufacturers are finding success in:
Leveraging automation in new and supportive ways,
Adapting new types of automation from Industry 4.0,
And engaging the new workforce to attract and retain younger generations.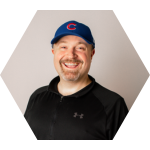 Jake Hall is an advocate for manufacturing, automation, and skilled trades, helping revolutionize the way people and companies present through social media. He ignites conversations about the latest in manufacturing and automation to excite the current and future workforce on innovation.
Jake is an experienced sales professional with extensive knowledge of building lasting business relationships across multiple accounts, designing sales strategies, and creating and accomplishing project goals.
Jake graduated from Grand Valley State University with his bachelor's in Product Design and Manufacturing Engineering and a minor in Biomedical Engineering. He worked during college in the automation, furniture, and product design industries as well as starting a company after receiving investments and winning business and pitch competitions.
His true passion is manufacturing and getting others excited about the opportunity that is in store for others.
Connect with Jake before IFE 2023:
LinkedIn
Website
YouTube
Instagram
Twitter
Facebook
Check out the entire session schedule and learn more about the education featured at IFE 2023 here!