Registration for IFE 2023 opens in just a few days! We are excited to share everything planned for annual three-day event, here's what's in store:
Golf Tournament at the Bali Hai Golf Club
Get ready to tee off your time at IFE at the always popular Golf Tournament at the Bali Hai Golf Club. Golfers will have fun, connect with new and familiar industry peers, and engage in some friendly competition.
October 9, 2023
8:00 AM – 12:00 PM Bali Hai Golf Club, Las Vegas
Registration for the IFE 2023 Golf Tournament will open in June 2023. Stay tuned for more info.
Full-Day Training Class Hosted by Fastener Training Institute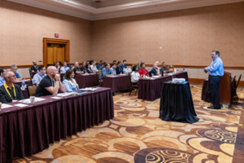 IFE 2023 will once again be partnering with Fastener Training Institute to provide a full-day class "Fastener Fundamentals – The Nuts and Bolts for Fastener Professionals," led by FTI instructor and fastener expert, Carmen Vertullo.
October 9, 2023
8:30 AM – 4:30 PM Mandalay Bay, Las Vegas
Welcome Reception at Mandalay Bay's Daylight Pool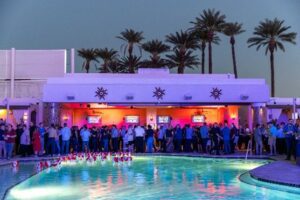 Network the night away at IFE's fun-filled Welcome Reception at Mandalay Bay's Daylight Pool! Last year's show saw over 1,000 industry leaders gathered for this special event.
October 9, 2023
6:00PM-8:00PM Daylight Pool, Mandalay Bay, Las Vegas
All attendees must be 21 years of age and older and present a valid form of government issued photo ID and IFE badge.
Expo Floor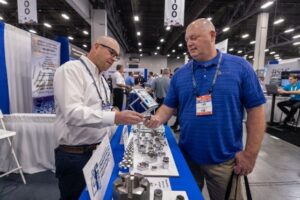 IFE 2023's Expo Floor is expected to bring over 650+ exhibitors from around the world offering a wide variety of products and solutions to attendees who are ready to walk to floor and learn more about the latest tools, technologies, and trends in the industry.
Expo Hall Hours:
October 10, 2023 | 9:30AM-4:00PM
October 11, 2023| 9:30AM-3:30PM
Halls E & F Mandalay Bay, Las Vegas
Education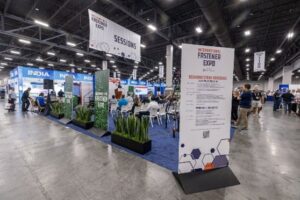 This year's show will feature even more educational opportunities for attendees, including a keynote speech, Session Stage presentations, and a new Fireside Chat format. Get ready to learn from industry experts on topics like risk management, technology and digitalization, succession planning, fastener finishings, and more!
Educational sessions will be held throughout October 10 and 11 on the Expo Floor Session Stage and IFE Lounge.
Awards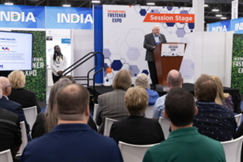 Reviewed and selected by the Fastener Industry Coalition, the 2023 Hall of Fame and Young Fastener Professional inductees will be honored and recognized for their significant and enduring contributions to the fastener industry at IFE 2023's Award Ceremony.
October 10, 2023
3:00 PM – 4:00 PM Expo Hall Session Stage
Recognize the efforts and accomplishments of these esteemed colleagues and leaders, submit your nomination today! The deadline for nominations is June 30, 2023.
Official Show App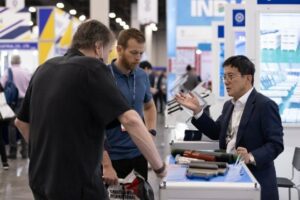 Make the most of your time at the show! IFE 2023 will provide attendees and exhibitors with the official mobile event app and "smart" matchmaking technology, IFE Match. Plan your itinerary, review educational sessions, and network with peers and businesses all from your mobile device.
Available for download September 2023.
Registration is set to open on Thursday, June 1. Visit www.fastenershows.com for updates and complete details; we can't wait to see you in Vegas for IFE 2023!